Bold Bags Book Debuts During Preview Promenade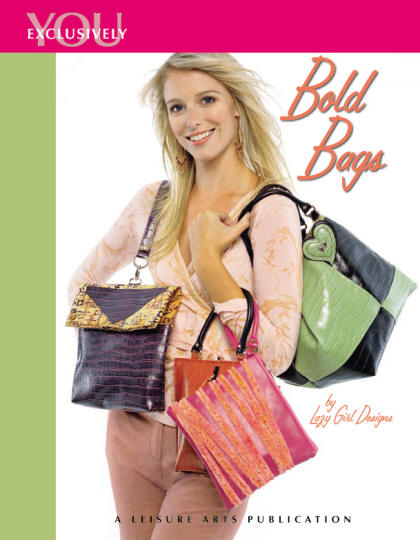 Wow, I was asked to contribute a post to the Preview Promenade for The National Needlearts Association trade show next week.
Since my new book Bold Bags will be presented in the Leisure Arts booth (#1107, 1109), I was able to share in the Promenade.  Thanks Wheat and Tink!
There are some really fun creations debuting during the Preview Promenade. Be sure to check back each day through January 10th to see all of the debuts.  Here are some of my favorites:
Knitability's felted knit textured bags.
Heartstrings' Scotch Thistle Lace Stole.
Knitting at Knoon's Shizuka, the 'good butt' sweater.
Phoenix Bess' knit designs.
See my earlier post about the Promenade for more info.
A hearty good luck to my fellow Promenaders at TNNA next week!
Joan
Image courtesy of Leisure Arts.