Asian Fabric Magazine features the 'Noriko Handbag' by Lazy Girl Designs
Lazies, Keep an eye out for the next issue of Asian Fabric magazine from Kona Bay Fabrics. Noriko will be in Issue 7, available mid November 2006.
Please allow me to introduce you to the Noriko Handbag: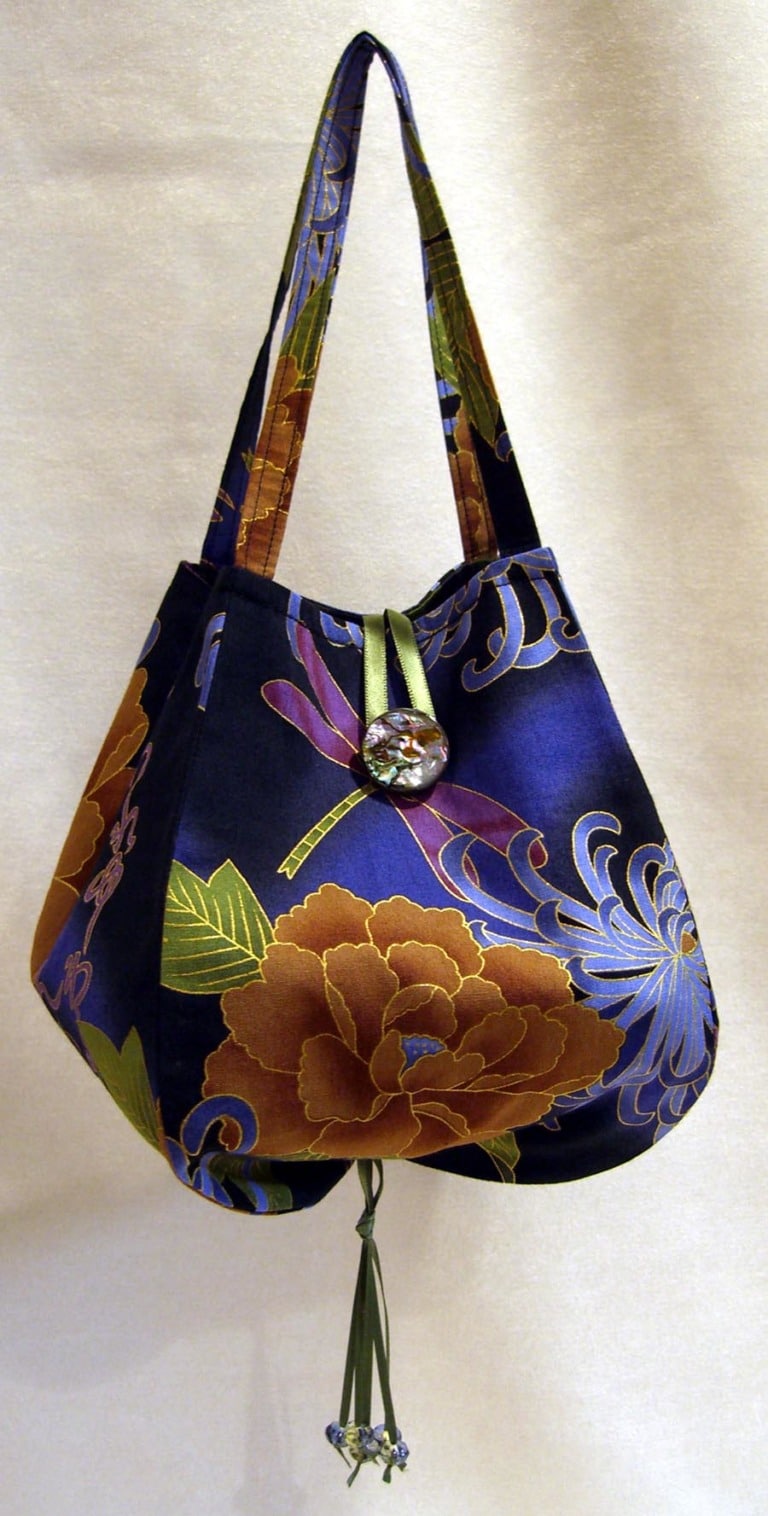 Noriko, and the complete pattern, will appear in the next issue of Asian Fabric magazine. You can find out about the magazine at: http://www.konabay.com. I took my inspiration for Noriko from a football, a pumpkin and a teardrop. My concept for this design was to utilize one pattern piece for all parts of the project, with the exception of the handles. The cover and lining are composed of four identical pieces, which meet at the bottom and come to a soft point.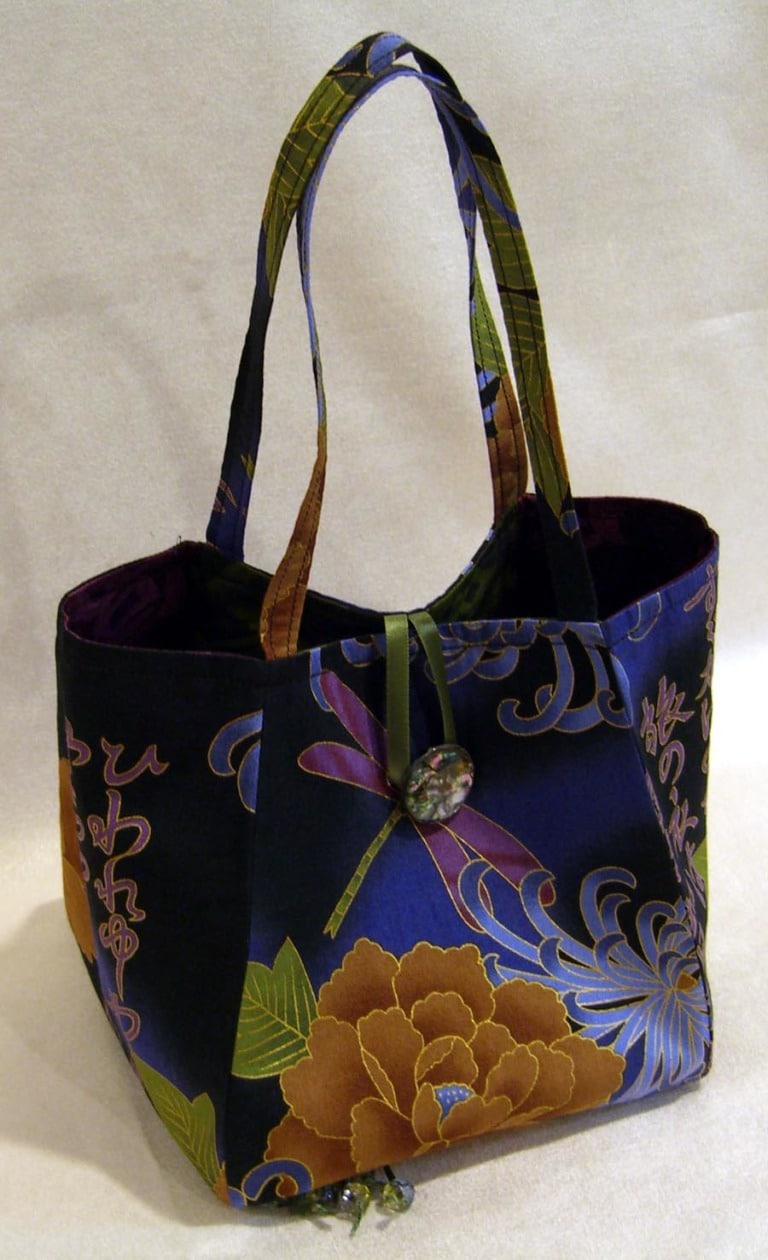 The gentle curve at the seams creates a stable base, allowing the bag to sit upright when resting. The sides of the bags can be tucked in to nestle into the bag, allowing it to pack flat when not in use. This is a simple, delicate bag, named after my interpreter for two business trips to Japan in recent years.
Enjoy!
Joan