Artist and Fabric Designer Laurel Burch Dies at Age 61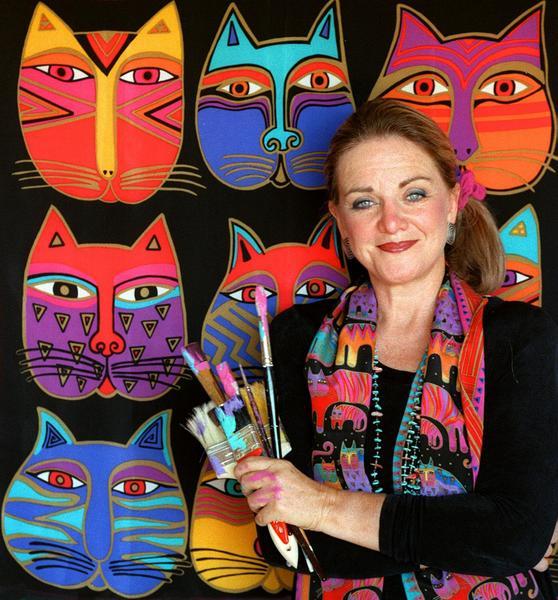 Laurel Burch's style caught my eye the first time I saw her earring designs at a local department store some decades ago. They were lively and unusual compared to the neighboring earrings on that display, and somehow endearing and comfortable. That same balanced mix of characteristics held true in everything I saw from her wonderful and vibrant imagination.
When my friend Jenny called to tell me Laurel Burch had passed away last week, I was shocked. I didn't know much about Ms. Burch, but I knew she was young. Jenny directed me to an article by Beth Ashley in the Marin Independent Journal which offers a fascinating glimpse into the life of Ms. Burch.
Ms. Burch, I'm a long-time fan. As I sit here with my favorite coffee mug (a Laurel Burch of course) and look around my office, purse collection, and fabric stash, I can say that your designs have delighted me and decorated my life for years. Thank you for sharing your gifts and talents with us. You will be missed by many.
Photo: Marin Independent Journal
[tags]laurel burch[/tags]