A Charitable Stash-Busting Tote-A-Thon
Lazies, Susan in PA wrote in recently to tell me that she donating lots and lots of bags made from our free With Love Tote pattern. I love emails like this. Look at all of these scrumptious bags!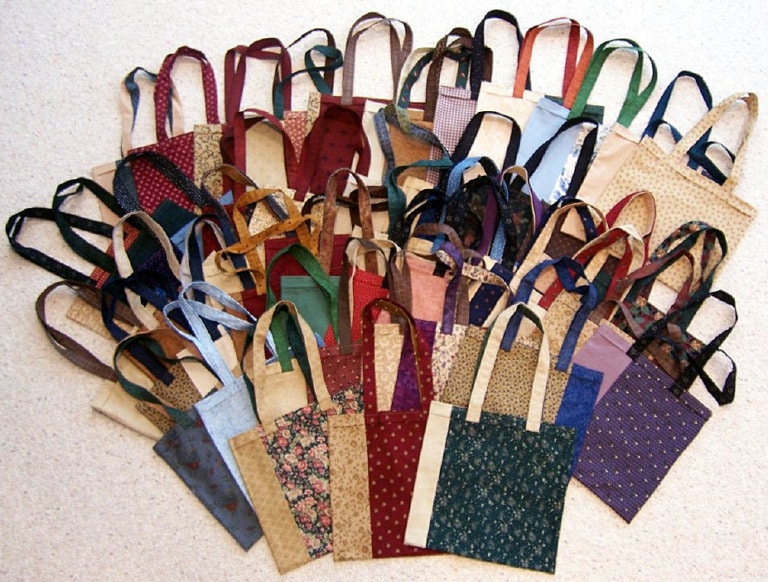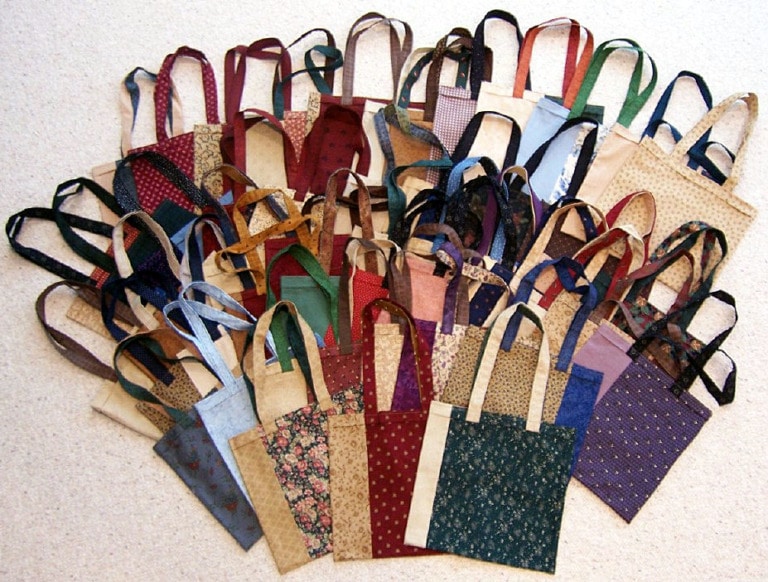 Here's Susan to tell us more
I gave the first six bags to the organization is A Woman's Place (www.aWomansPlace.org) a few weeks ago.  Next Spring, another organization will fill the 50 bags and give them to A Woman's Place.
The solo bag shows more specifics. I made the bags about 12 x 12, and pieced them from my leftovers from quilt making.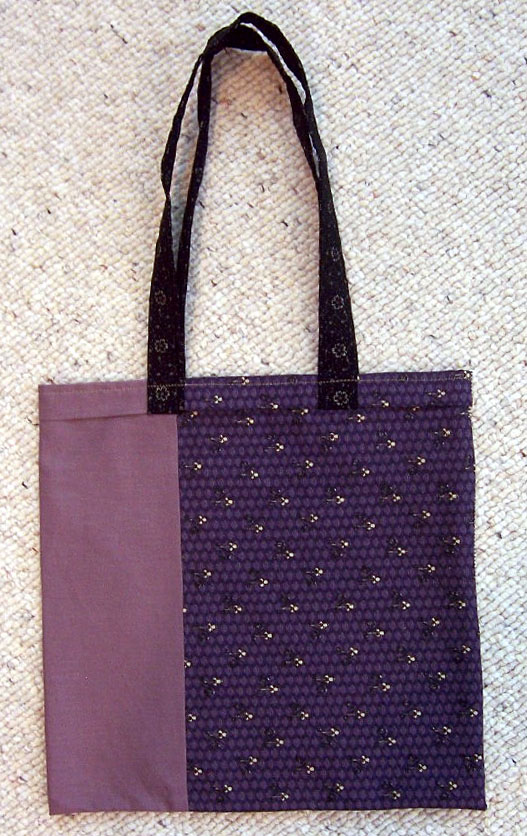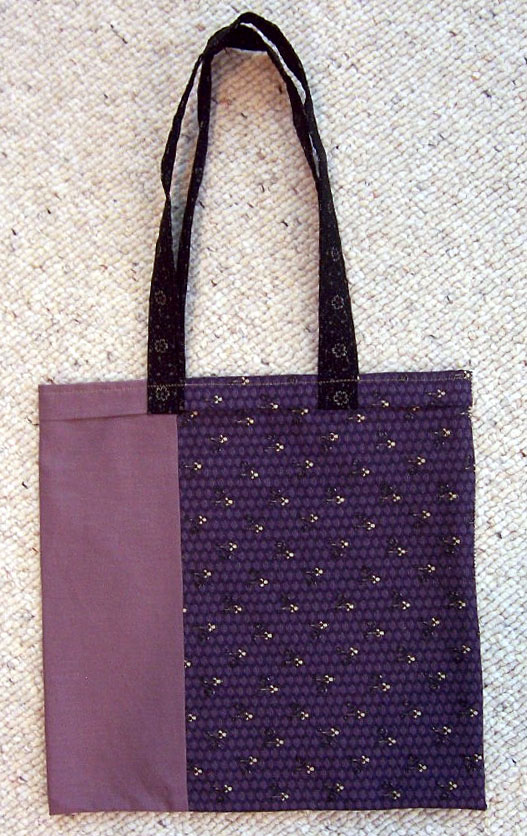 I think I probably used about 25 yards from my stash. My husband helped me put the various fabrics together. He was a huge help! I still had some odd pieces left that I cut into 4.5″ squares for some future project (an easy scrappy quilt? or more bags??)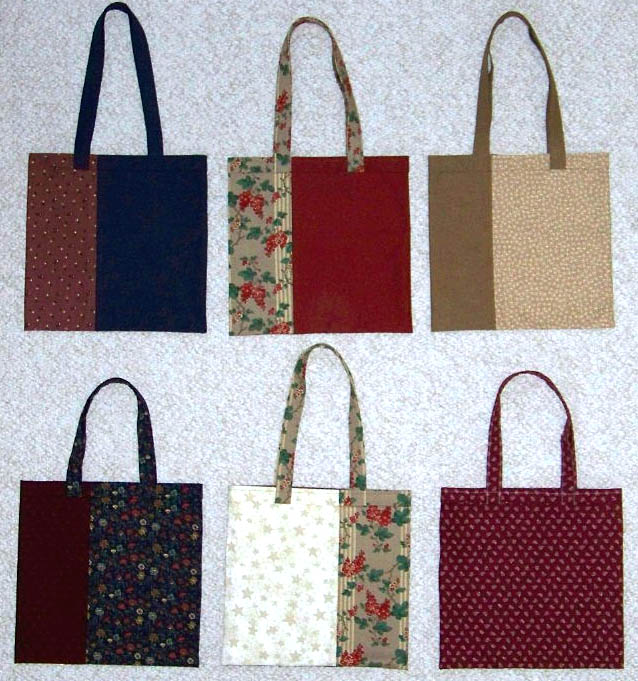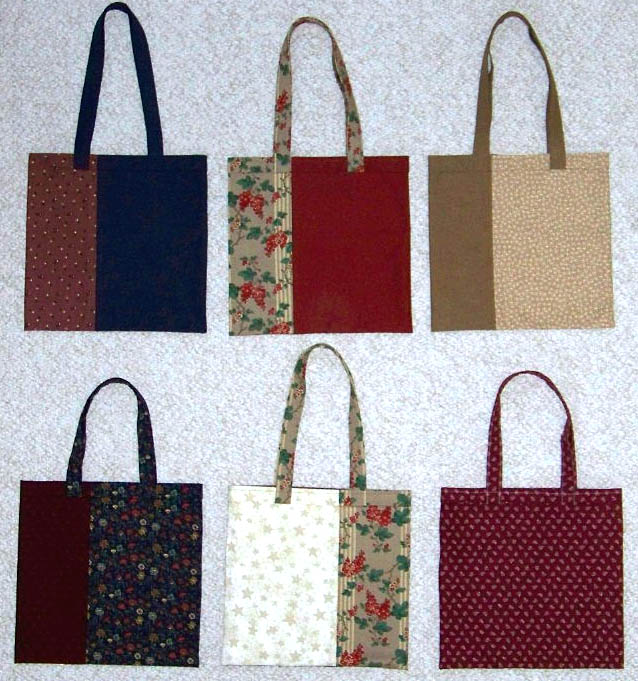 Thank you so much for making the pattern available. Best wishes always,
Susan
Lazies, our one-yard, one-hour With Love Tote is available at our blog here:
http://www.lazygirldesigns.com/?p=913
You can make the tote smaller using 2/3 yard like Susan did. Information on how to do that is located on our blog here:
http://www.lazygirldesigns.com/?p=926
Great job Susan! Your generosity will be greatly appreciated.
Enjoy!
Joan