Sweater Purse Inspirations
Lazies, I spent the weekend in Los Angeles attending the Craft & Hobby Association trade show. I caught up with my friends at Clover and was bowled-over by these sweater purses on display in their booth. Look at these beauties! Each one is embellished with needle felted flowers. The petals are felted over wire so they can be bent and shaped. These beauties make me want to cut into all of my sweaters!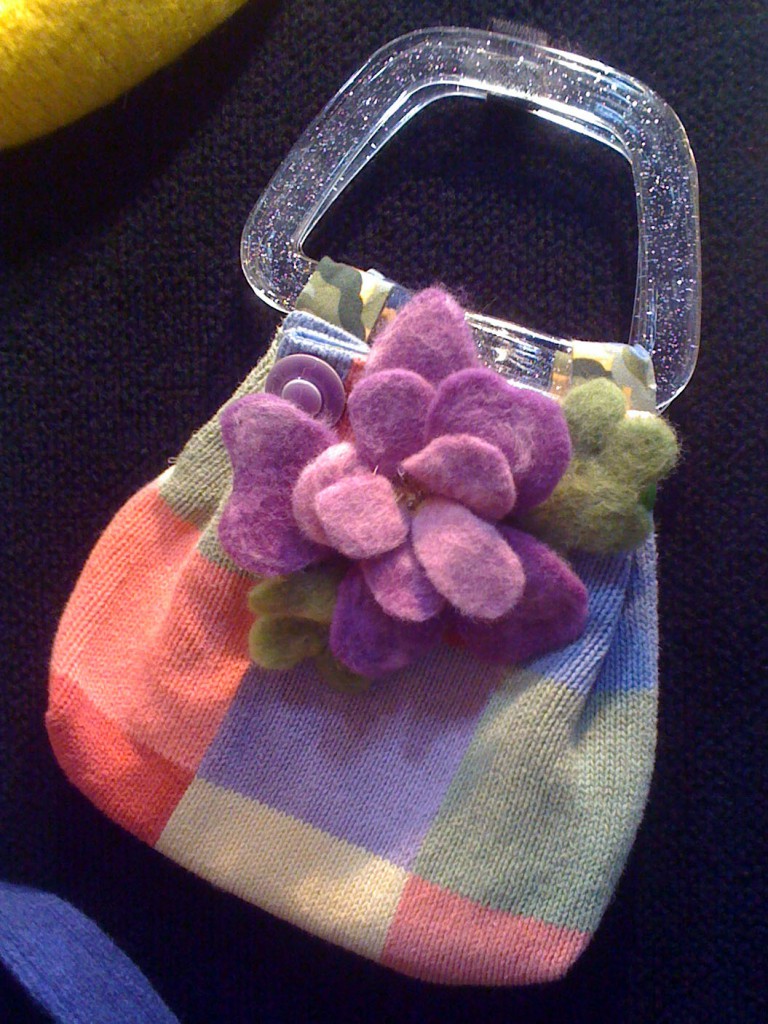 I love how the hem of this sweater is gathered with a button forming an interesting detail at the top of the bag.
Consider the thought that went in to each of these samples. Each sweater had to be assessed for how to cut, orient, line, and embellish. We can take inspiration from each of these creations.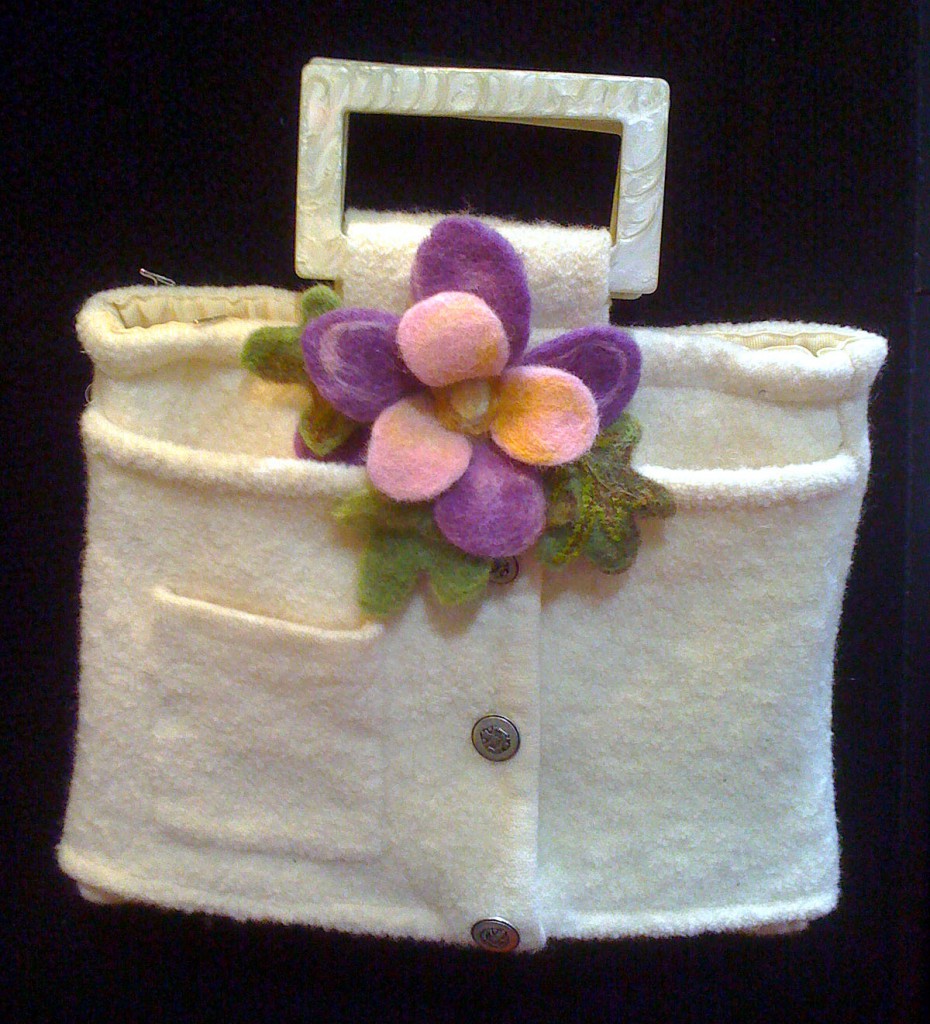 The layers on this purse are a nice surprise. The front of the sweater can form a large pocket behind the flower detail. The handles are a perfect choice, echoing the rectangular shape of the purse and its details.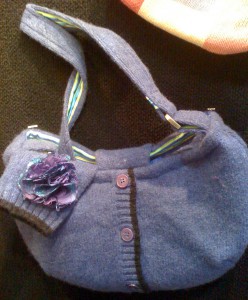 I love the sleeve poking out from the top edge. What a delightful and whimsical detail. It drives home the point that this was a sweater and creates the perfect backdrop for the Frill Flower embellishment. Leaving the buttons is just plain fun. And notice the hardware on the strap. The strap is reinforced with fabric to prevent stretching and coordinate with the lining. Don't be afraid to experiment with purse findings when working with non-traditional materials.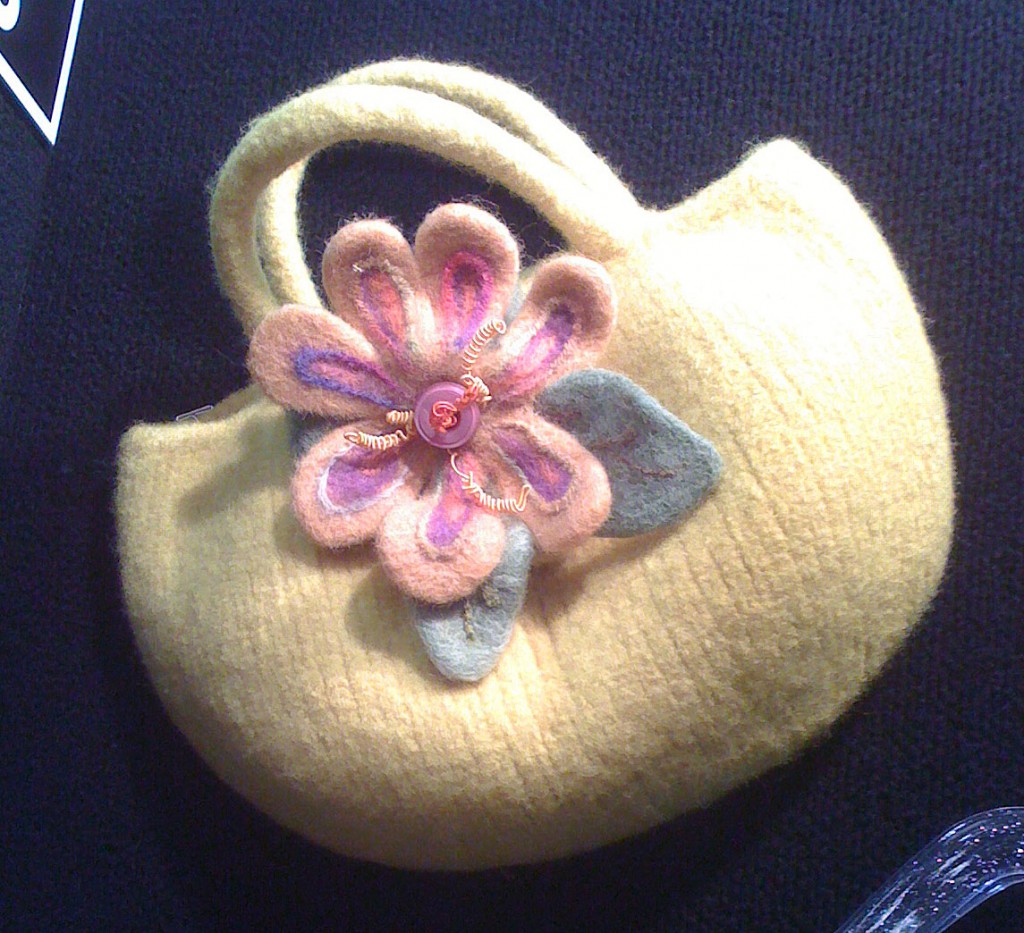 Simple and elegant.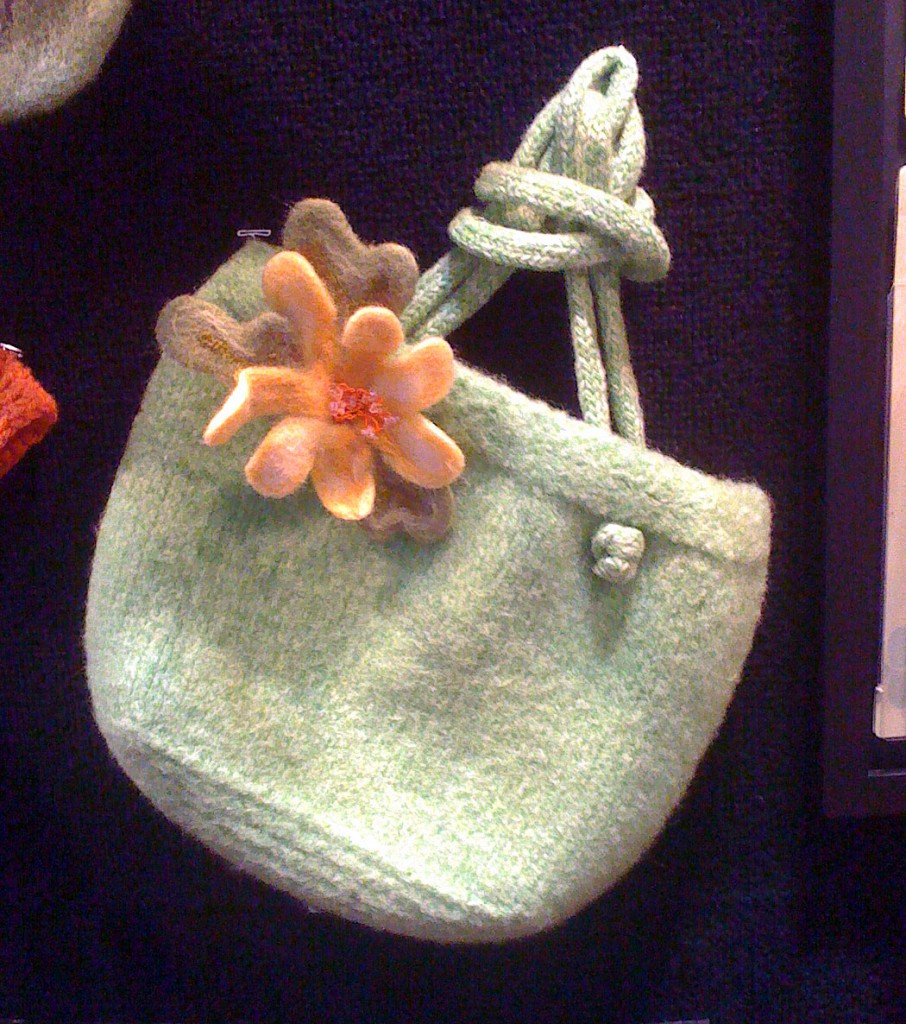 The handle attachment is a great idea.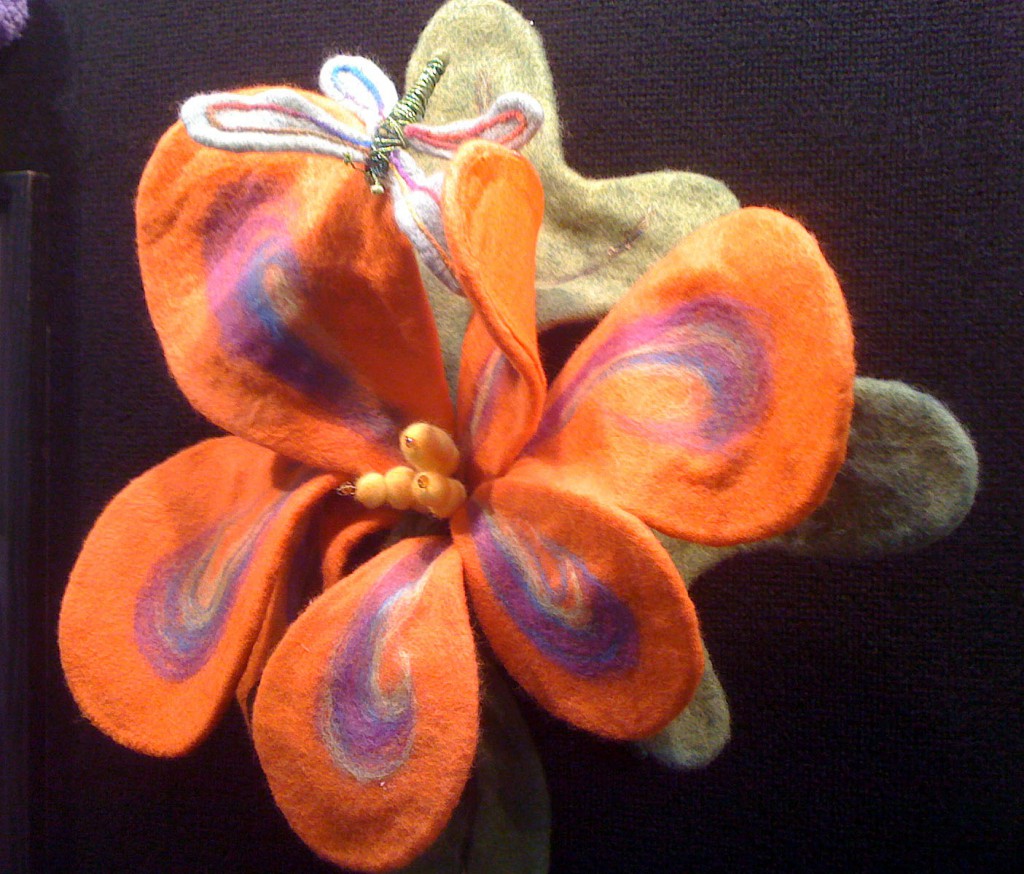 This large single flower with dragonfly detail was at least 18″ across.
Inspiration
I would love to try re-working a sweater into something. I imagine that I would fuse a light interfacing such as Stacy Shape Flex to the back to stabilize the stitching and turn the sweater into a 'fabric'. From there, the sky is the limit!
Enjoy!
Joan
Leave a Lazy Comment
14 Responses to "Sweater Purse Inspirations"
Trackbacks/Pingbacks