Noriko Handbag Fabric Information
Lazies, Here's the skinny on the supplies I used for the Noriko Handbag. The four cover and four lining pieces are all cut from the same pattern piece.  You'll need 1/3 yard of fabric for the cover and 1/3 yard for the lining. I used the blue dragonfly for the cover. I used two different fabrics (1/3 yard total) for the lining just to mix things up a bit. Two lining pieces are Moss green and the other two are Purple. The fabric codes are listed with their pictures below.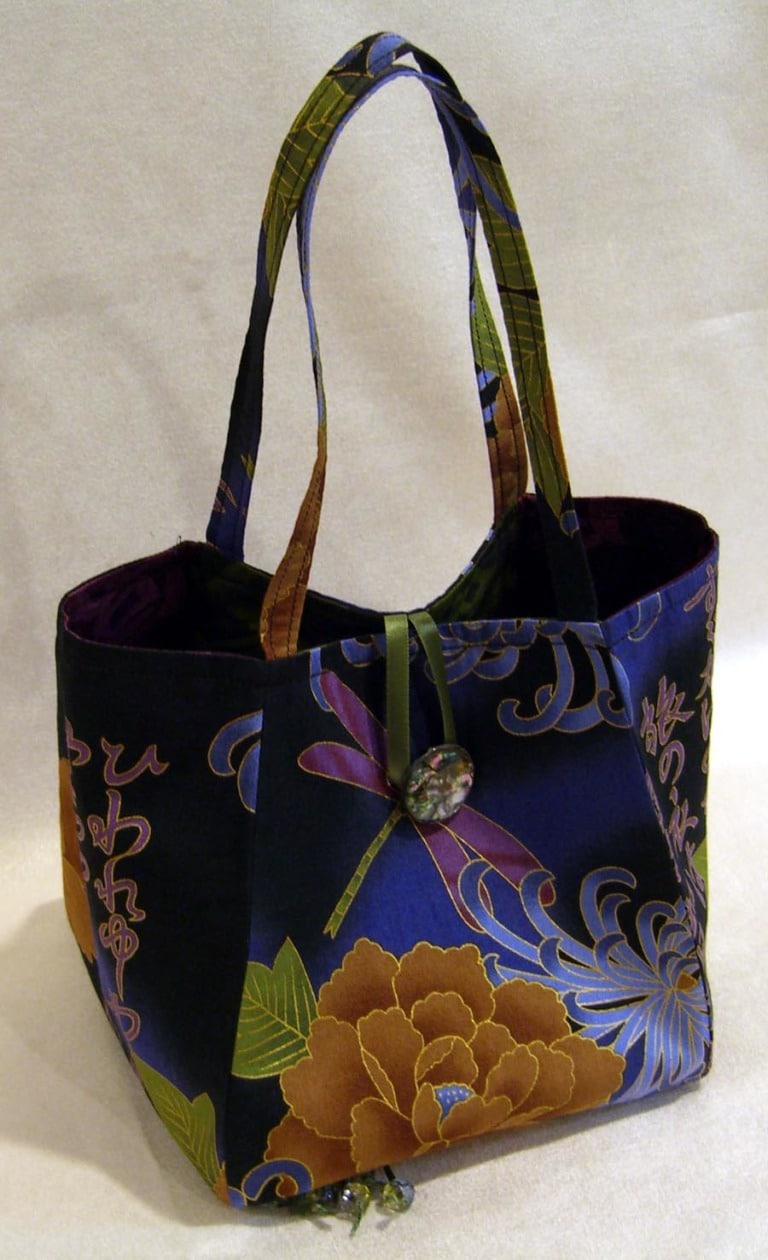 These are the three different fabrics I used from the
Kona Bay Fabrics, Akino collection.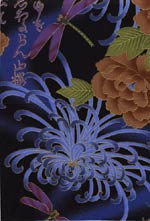 AKIN-01 Blue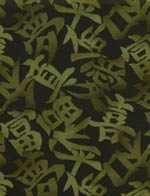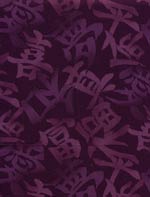 AKIN-03 Moss              AKIN-03 Purple
The button on the cover of Noriko has two functions. First, of course, it's the closure. Second, it happens to be an embellishment for the body of the dragonfly. I fussy-cut the fabric to make sure the button would be attached between the wings of the dragonfly. The pattern piece in the magazine includes the location of the button to assist in fussy-cutting.
I used a JHB International button for the closure. You can see the button that I used here:
http://www.jhbinternational.snapmonkey.net/page/page/1769603.htm
It is number 71983, it is on the bottom row, second from the left.
Enjoy!
Joan
Fabric images courtesy of Kona Bay Fabrics.
Leave a Lazy Comment
3 Responses to "Noriko Handbag Fabric Information"