Day Z Dozen Blog Hop – 'Twinkle' Quilt by Megan Johnson
Lazies, Today we have the most adorable quilt. Megan Johnson, of LakeHouse Dry Goods, shares her 'Twinkle' quilt with us. This is the sixth of twelve daily features in the 'Day Z Dozen' blog hop.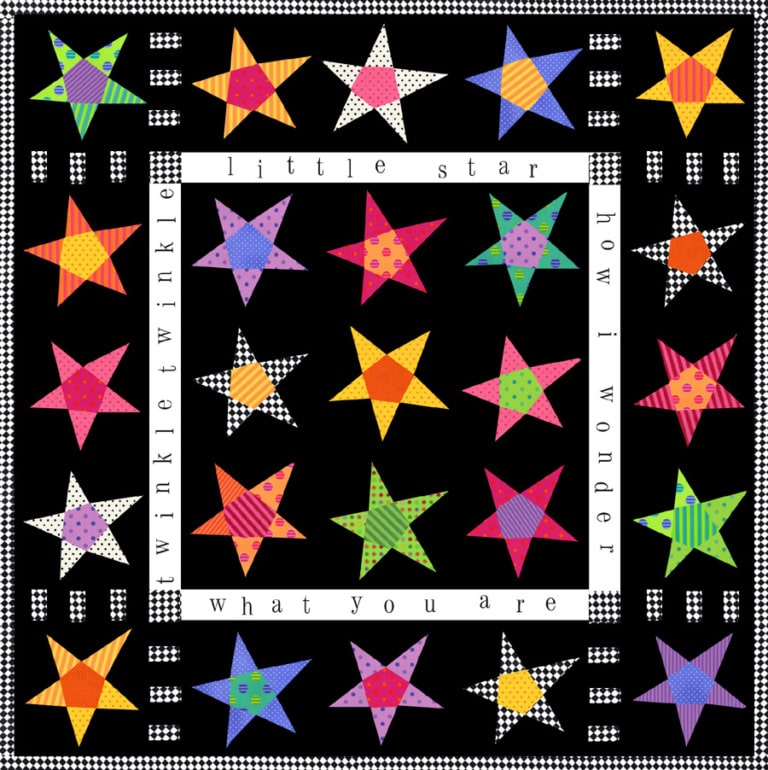 Here's Megan to tell us more:
My brother used to have a bag full of hats for every occasion, sailor hat for the boat, conductor's hat for the train, etc. Well, that's kind of what it is like at LakeHouse Dry Goods where I work. In fact, we each wear many, many hats. For instance, if you call LakeHouse, you are probably going to reach me. I'm the Customer Service department, Sales department and the 'How do I get your beautiful fabric?' department.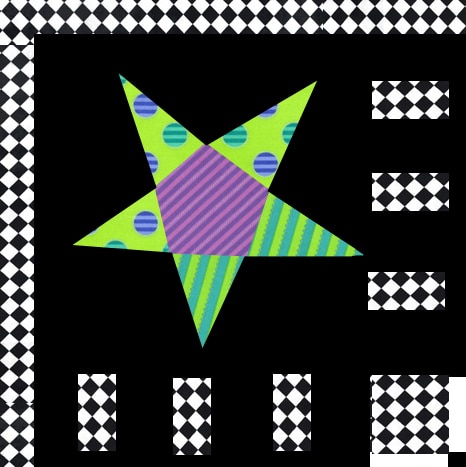 It's a joy to be able to talk to people who love LakeHouse fabrics as much as I do. Three years ago, I was teaching at my local shop and fell in love with LakeHouse fabrics.
I started making samples for LakeHouse and ended up working for them full time. I design, make samples, write patterns, and more (so many hats, so little time).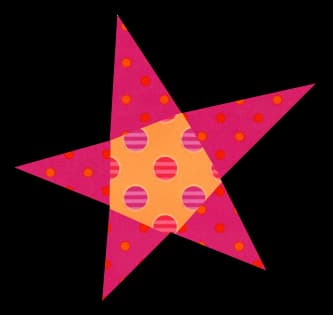 I continue to teach in local shops for fun and for my own education. It's a great opportunity to see what kind of information the average quilter needs in the patterns to be able to make the project with ease. I have been able to incorporate a lot of what I have learned from my students into our patterns.
I worked with Holly Holderman, owner of LakeHouse, to design the Twinkle Quilt for her booth at the International Quilt Market in the Fall of 2006. We were able to combine my paper-piecing experience and her eye for design to create an adorable little quilt that's perfect for the little star in your life.
We used the printed letter fabric to 'spell' the verse on the inner border. Simply cut the letters you need to spell out a desired message. It opens up all sorts or possibilities for any quilt.

The genius in this fabric is that there is plenty of space between the letters to be able to use together as words, or use them alone in a block.
– Megan
About Megan:
Megan loves everything about quilting. She loves teaching and designing as well as spending time with other quilters.
Megan was about 4 in this picture. 'As you can see, this was the start of my bad hair years….which have lasted up until…actually it has not ended, but now I just don't care!'
Here's all the product information for today's feature 'Twinkle'. Check quilt shops to purchase the pattern and fabrics.
LakeHouse Dry Goods
Twinkle Quilt
49 1/2″ x 49 1/2″
Pattern No. 06015
Background
2-1/2 Yards LH03035 Frosted Dots Onyx
Twinkle Border & Checkerboard Accents
3 Repeats LH06023 Alphabet Lower Case Snow
Fat Quarter LH03022 Antique Dots Snow
1/2 Yard LH06021 Dance Floor: Black
Scrappy Stars
Fat Quarter LH03022 Antique Dots: Kumquat
LH03035 Frosted Dots: Delphinium
LH04013 Lotta Dots: Papaya, White
LH04027 Circle Circus: Apple
LH04031 Going in Circles: Lime, Melon, Turquoise
LH04036 Tiny Ticking: Cantaloupe, Begonia, Leaf
Lime, Papaya LH05025 Polka Party: Cherry, Lime, Purple
LH05028 Teeny Weeny Ticking: Purple, Sunset
LH05037 Polka Party Petite: Pink
– Click on 'Comments' below to read what others have to say, or leave a comment.
– See all the DayZ fabrics here.
– Are you hopping along with us? Let us know by posting a comment and we will add your store, blog or web to our list!
Leave a Lazy Comment
17 Responses to "Day Z Dozen Blog Hop – 'Twinkle' Quilt by Megan Johnson"
Trackbacks/Pingbacks