Day Z Dozen Blog Hop – 'Retro Aprons' by Cindy Taylor Oates
Lazies, I am so excited to introduce today's designer, Cindy Taylor Oates of Taylor Made Designs. Cindy's project from her book 'Retro Aprons' is the third of twelve daily features in the 'Day Z Dozen' blog hop.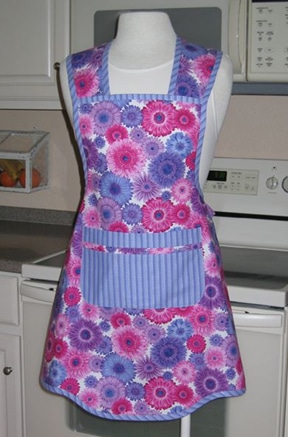 Here's Cindy to tell us about her love of aprons:
Aprons are not only useful, but they have become a fashion statement. We had a big party for my daughter Elizabeth's 16th birthday.
When it came time to serve I put on an apron (something I rarely did) so I wouldn't get bar-b-que sauce on my outfit.
"MOTHER!" she said as she rolled her eyes.
For her 20th birthday…she asked for and received a darling apron which she happily wears in her own kitchen! Maybe it is because she now has to wash her own clothes…or maybe it is because aprons are really cute!
I had this book in mind for about 3 years before I actually got around to doing it. I love to shop at flea markets and antique malls so I was always on the lookout for aprons to use for inspiration. Basically there are two styles of aprons…half aprons that tie around the waist and full aprons. Most of the half aprons I found were just a rectangle of fabric gathered into a waist band. When I would try them on I would think "Who needs extra fabric bunched up around the waist?…Not me."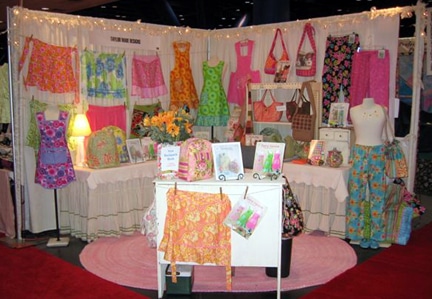 Here's a collection of my half and full aprons at a recent trade show.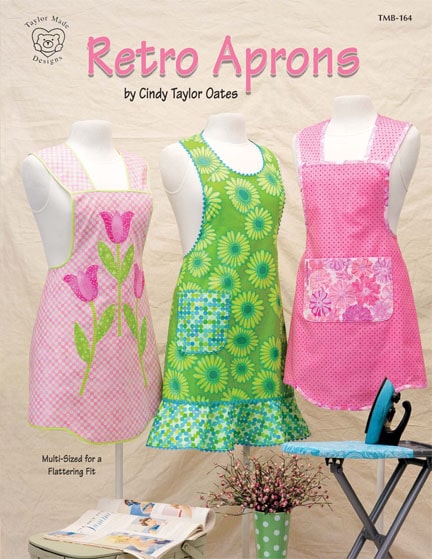 My new book 'Retro Aprons' includes half aprons, but none are gathered into a waistband. They are all flat across the tummy. Then, when I would try on the full aprons I would think "Who were these tiny, tiny women?" I could barely get some of them on. That is when I knew the full sized aprons needed to be multi-sized for a flattering fit. (S-XXL)
I love the retro styling of the apron mixed with more modern fabrics. Large scale florals mixed with dots…or prints that mix but are not too "matchy".
– Cindy Taylor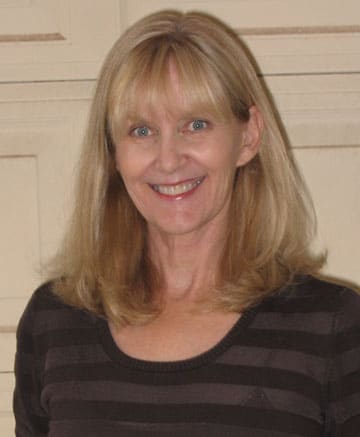 About Cindy:
Cindy started Taylor Made Designs, 22 years ago. With a degree in clothing and textiles, Cindy's specialty is fit and simplified construction techniques.
Cindy's designs include clothing, bags, quilts, and home dec items.
Read more about Cindy's aprons in the Spring 2007 issue of "Quilts and More".
Here's all the product information for today's feature 'Retro Aprons'. Check quilt shops to purchase the book and fabrics.
Taylor Made Designs
"Retro Aprons"
Item TMB164
Full Height Apron:
1-1/8 yards of LH06009 DayZ Salad: Berry
3/4 yard of LH04036 New Tiny Ticking: Iris
Click on 'Comments' below to read what others have to say, or leave a comment.
Are you hopping along with us? Let us know by posting a comment and we will add your store, blog or web to our list!
Leave a Lazy Comment
18 Responses to "Day Z Dozen Blog Hop – 'Retro Aprons' by Cindy Taylor Oates"
Trackbacks/Pingbacks