Meet Suzi: Purse Insert, Basket, Organizer
Lazies, My purse needs an inner purse. Something small to organize all the little loose things that migrate to the bottom of my purse. Something to make it easy to move my stuff from purse to purse. My stuff needs a keeper. Suzi to the rescue! Meet our soon-to-be-released Suzi Purse Insert pattern, item LGD129.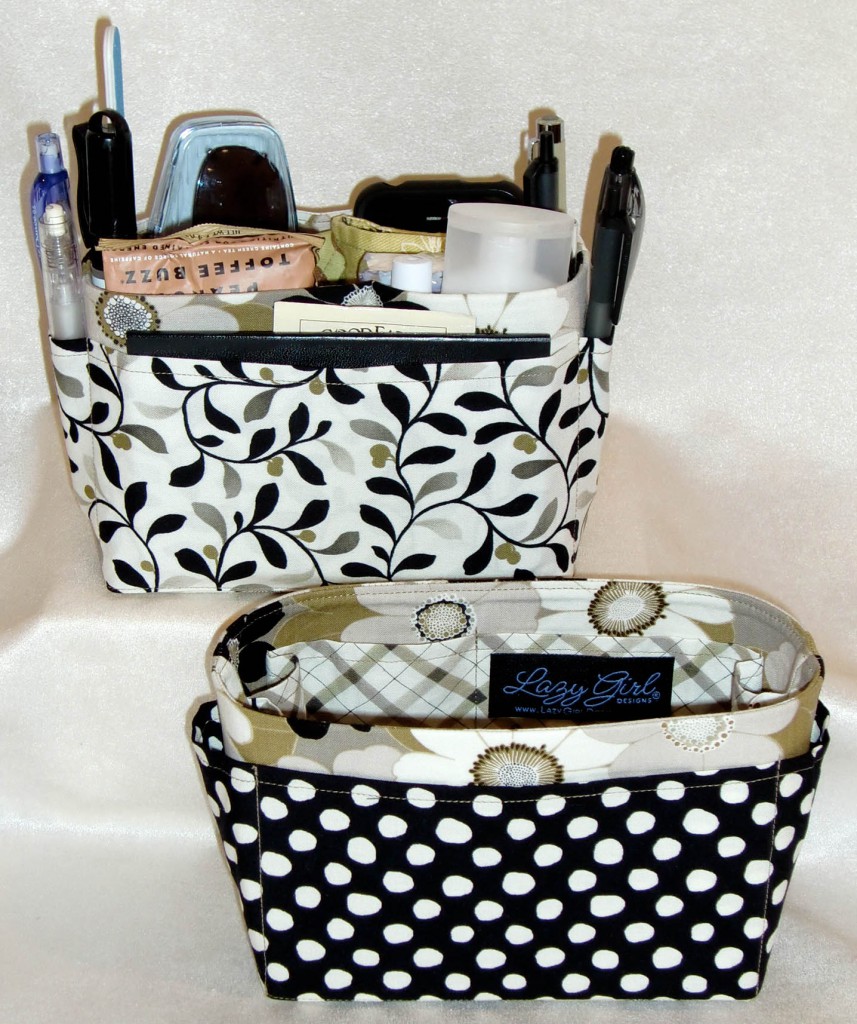 Suzi Purse Insert, Lazy Girl Designs item #LGD129.
Great Size
Suzi is designed to be big enough to hold and organize all the little loose things, yet small enough to allow room to use the inside purse pockets and carry other things like a water bottle, too.
Junk Drawer, Inner Purse, or Purse Insert
Suzi is perfect for all those essential extras we carry with us. Simply load your goodies to keep them tame in your current purse, then move Suzi while she's still fully loaded to your new purse when needed. Or, since they are so simple and quick, make one for each purse.
Suzi offers two sizes: small and medium/large. Today we are showing the small size.
Here's a top view of Suzi.
Suzi has one large front pocket and several inside pockets. This is the small size and measures: 3″ deep by 6 1/2″ wide by 4 1/2″ tall. The medium/large size is two inches wider at 8 1/2″.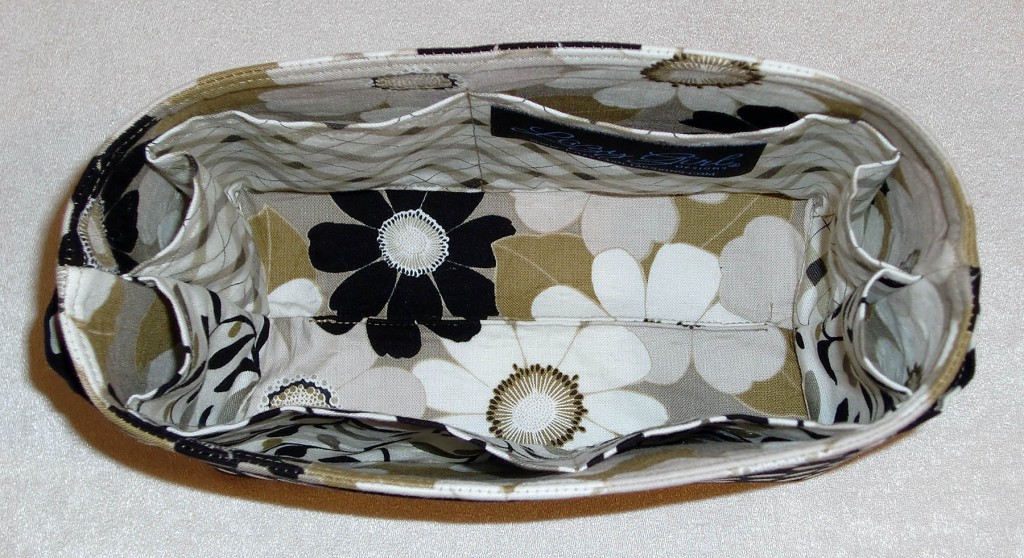 Purse Contents:
Here are the contents of my purse.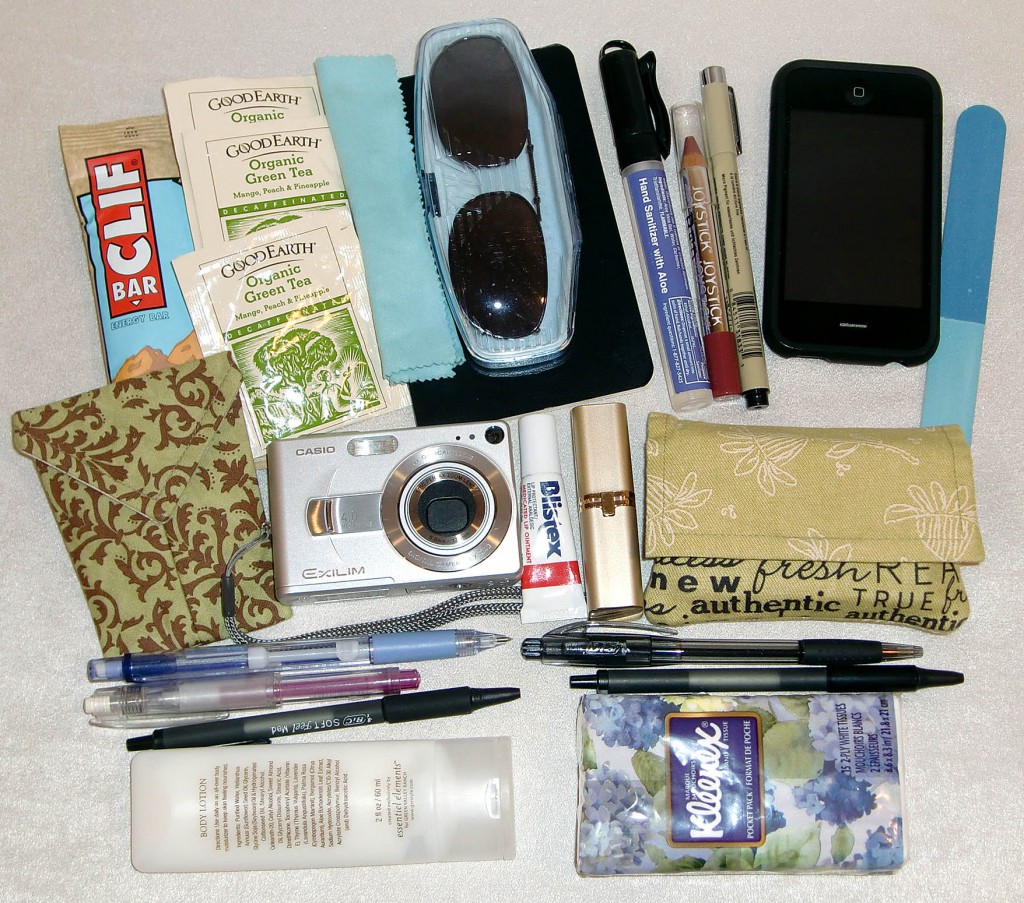 Snack bar, Tea bags, Glasses wipe, Sunglasses, Small notebook, Hand sanitizer spray,
Lipstick, Marker, Phone, Nail file, Small Maggie with earbuds, Digital camera, Lip stuff and lipstick,
Wonder Wallet, Pencils and pens, Hand moisturizer, and Tissues.
Suzi to the rescue!
Yep, every last item fits into Suzi.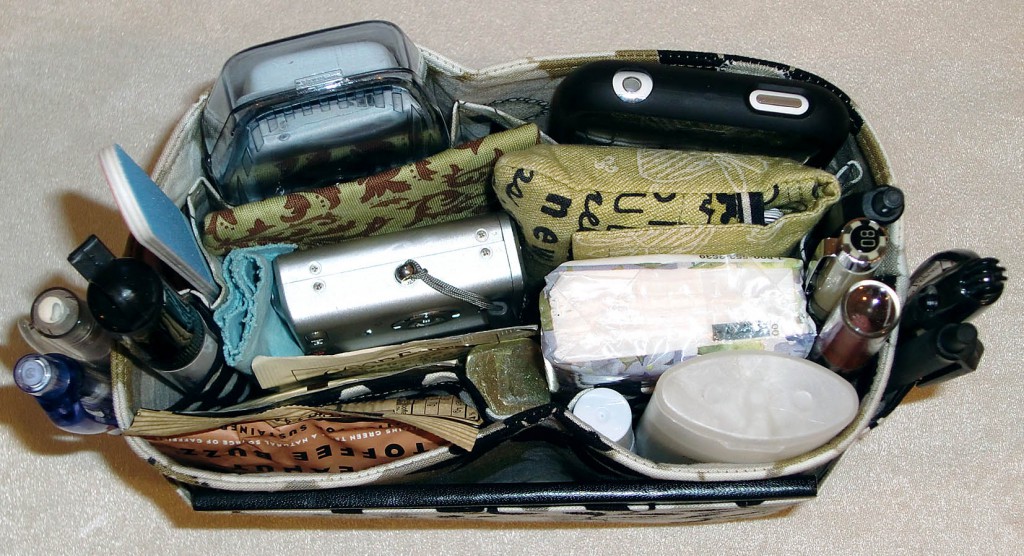 Here are a few more pics of Suzi.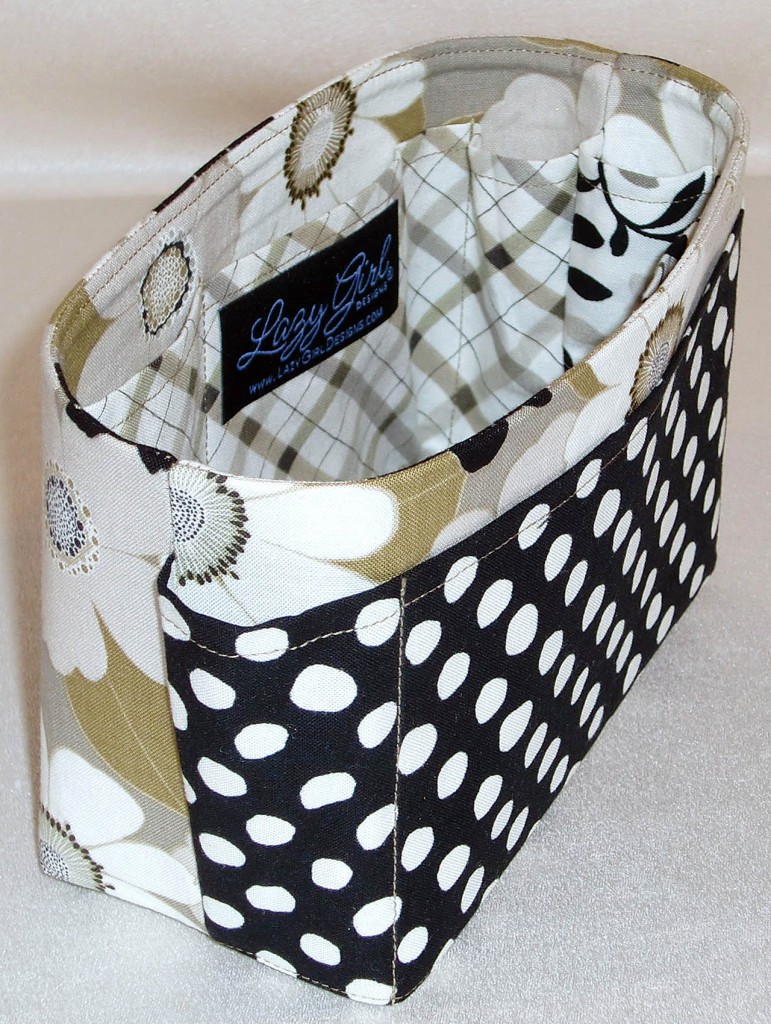 Three bands of pockets shown, two inside and one outside.
Add a fourth band to the outside back if you like.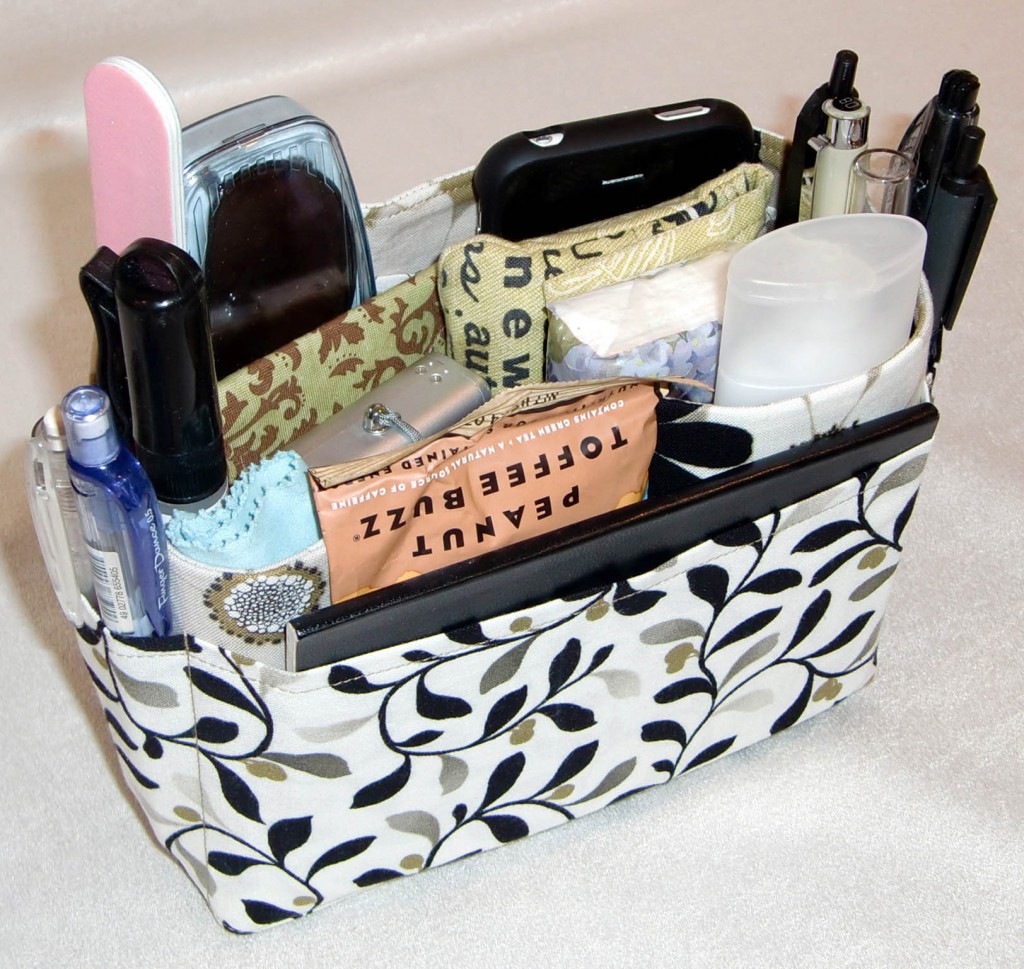 I can see it all, and access each item. That peanut toffee buzz snack bar is calling me.
Possibilities
Are you already dreaming of more possible uses for Suzi? She's a great desktop organizer or basket. I already have a Suzi by my sewing machine, holding many of my sewing notions, rotary cutter, machine needles, point turner, etc, etc, etc…
A Quick Project
Best of all, Suzi is quick to make. With just two to three fat quarters of fabric and a bit of fusible interfacing, you'll have your first Suzi made in no time.
More details about the following in future blog posts:
– Suzi's two sizes: small (shown here today) and medium/large
– Which size Suzi to use with which Lazy bag
– Supply list
– Pics of Suzi in action inside a purse
– Release date (soon!) and pattern details
Enjoy!
Joan
Leave a Lazy Comment
68 Responses to "Meet Suzi: Purse Insert, Basket, Organizer"
Trackbacks/Pingbacks