Fresh Faces of Lazy
Lazies, In the coming weeks, I have a multi-part series to share on the blog about an ensemble I recently made using my designs, and a few alterations I included in each item. The Wonder Wallet is amongst that group of course. Like many of you, I make a Wonder Wallet to go with each bag I create. It's a perfect accessory and uses up all of those left overs from bigger projects.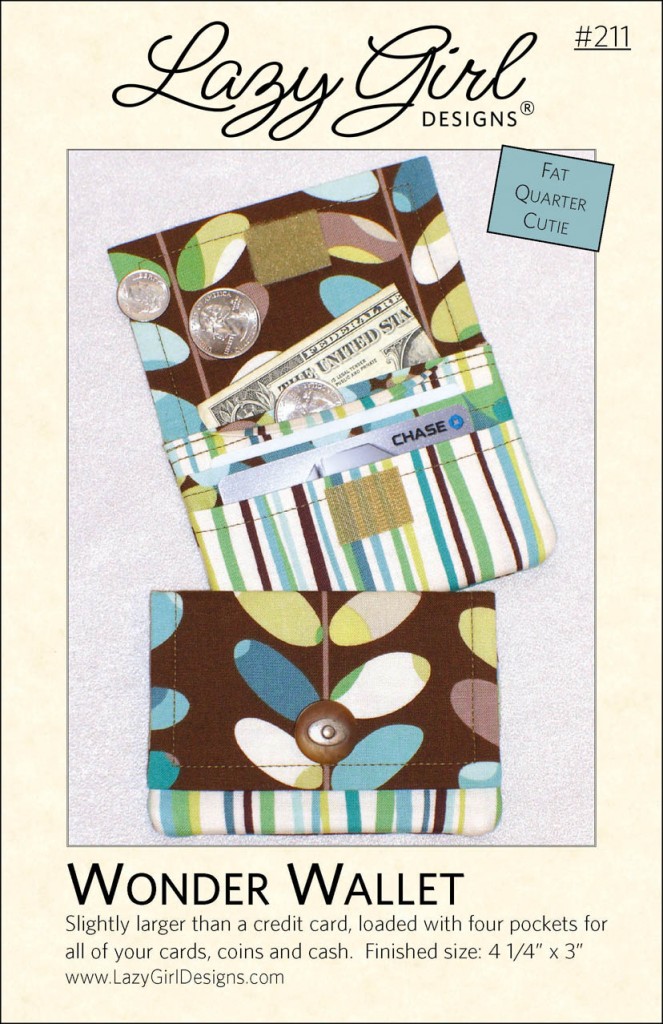 Wonder Wallet shown in Natural Effects from Marcus Fabrics.
Fresh Faces of Lazy
No, not people – patterns! We are introducing a fresh face for our Wonder Wallet pattern with a new cover sample in fabulous blues, browns, and greens. Our little Wonder Wallet is still our best selling pattern after 11 or 12 years – I just can't remember how long it's been. So, this is the current look for that little cutie.
Since we updated our logo a year ago this past May, I've updated more than a dozen of our patterns with the new look of Lazy. I love seeing each one come back from the printer with their shiny new make overs.
All Purpose Caddy
Most recently, our little Couch Caddy joined the group. Have you given this design a try? The appeal of the Couch Caddy is utility wrapped in attractiveness – combined with easy construction, of course.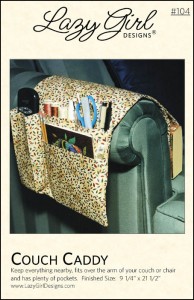 Use it on the arm of a chair or couch to keep things handy. Or, tuck one end between the mattress and box springs and you'll have a hanging set of pockets to keep things in reach. And of course, hang it over the bar of a walker, add some ribbons to the side edges to make ties and hold it in place for a walker caddy.
Other Fresh Faces
Here are some of the other Lazy Girls who have received a make over in the last year. You can see all of our designs on our website here.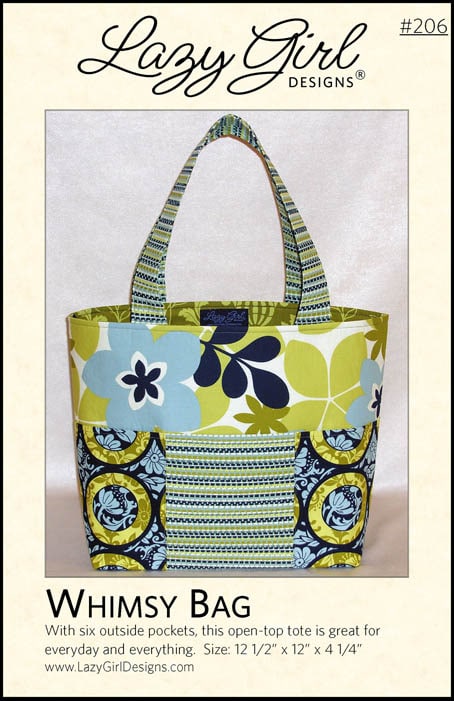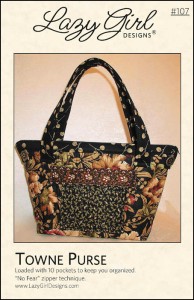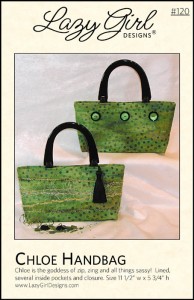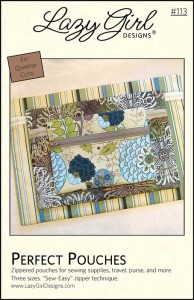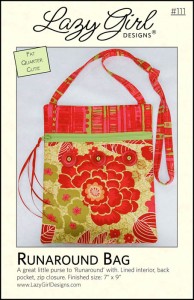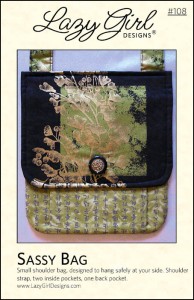 Next week, I start that multi-part series I mentioned earlier. I can't wait to tell you all about it. Have a wonderful week.
Enjoy!
Joan
Leave a Lazy Comment
12 Responses to "Fresh Faces of Lazy"