Meet Me at the Sewing & Stitchery Expo
Lazies, I'll be at the Sewing & Stitchery Expo in Puyallup, WA this week! I hope you'll come find me at the show and say 'Hi'.

I will be demonstrating my Press Perfect line of Clover notions. Find me in the Quality Sewing & Vacuum or Pacific Fabrics booths each day.
The demo really is a great way to get to know these new tools. The Iron Safe will melt your heart, and a plastic bag, but the bag won't stick to your iron. It's a drama thing to see someone intentionally press a piece of plastic with a hot iron…and use steam! It's just a sew-y good time.
I'll be showing and talking about all ten of the items, and if you are like me, you'll wonder how we got along without these until now.
Here's a link to the Expo.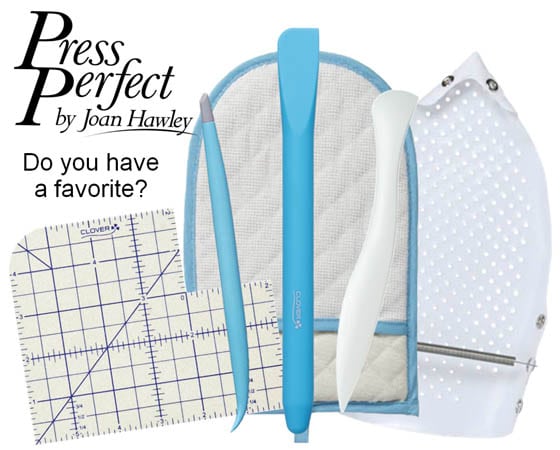 I believe there will be frenzied show specials. And our boxed set of Press Perfect Essentials will be there. It's a complete set of all ten items, in a nice carry/storage case…sweet!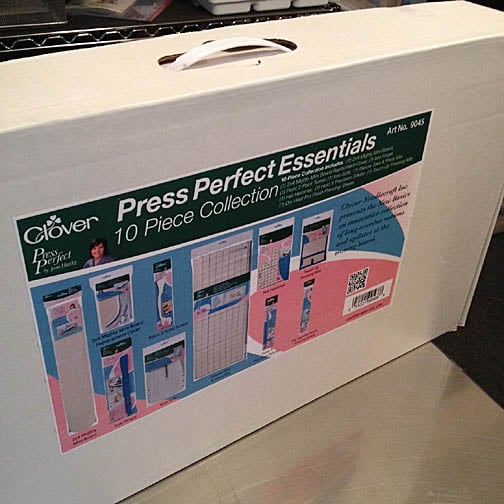 Pacific Fabrics will have a trunk show of my Lazy Girl Designs bags as well as the complete assortment of my Sew Lazy interfacing.
Sew, I hope to see you there. Stop by for a hello/hug/demo.
Enjoy!
Joan
Leave a Lazy Comment
7 Responses to "Meet Me at the Sewing & Stitchery Expo"