Potpourri: A Pretty Weed, A Duct Tape Dress, and A Garden Purse
Lazies, I have a potpourri of eye candy, silliness, and updates today. Enjoy.
One post I look forward to each week is the Take A Stitch Tuesday series over at In A Minute Ago. Take A Stitch Tuesday is a delightful tour, and accidental education, of beautiful hand embroidery stitches. I love hand work.
Each week, Sharon takes one stitch and does it justice with example after example of the wide variety of looks and uses you can achieve with each stitch. Expect inspiration. Photo from In A Minute Ago.
Paula Ivers from The Granary in Sunnyvale, CA, reminds us that the Quilt Pink auction is going strong on eBay. In total, there are close to 4,000 quilts that will be auctioned on eBay for the Quilt Pink fundraiser for Susan G. Komen for the Cure. I've already purchased two quilts and I'll tell you more about those in an upcoming post.
On a similar note, Libby Lehman is offering her 'Windfall' quilt for sale at $20,800. It is stunning.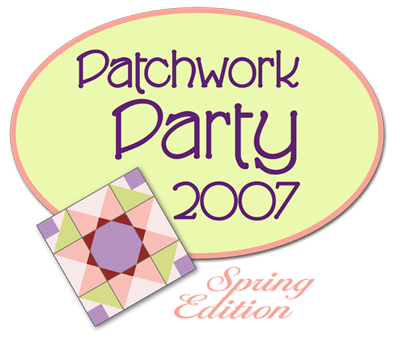 Patchwork Party is wrapping up its spring event May 31st. Each of the twelve stores involved offer one block as well as their own finishing design and kit. Shown below is the finishing design from Homespun Hearth.
Visit Patchwork Party and click on their 'Quilt Gallery' to see the twelve different quilts you can make with the same set of blocks.


'Little Packages' from Homespun Hearth.
Wheat Carr sent in this link about 'Stuck at the Prom' – a duct tape adventure. Wheat shows a couple dressed for the prom in their wonderful duct tape dress and suit.

The Living Wreath offers free-form fun (hedge-style) such as this purse and poochie. I like that purse, I think it needs a really big button, or flower. That doggie looks a bit lower maintenance than my miniature poodle.
Who ever would have thought a dandelion could be so pretty? This is from my friend Jim. He's a great photographer and shares his wonderful photos with me from time to time. Keep 'em coming, Jim.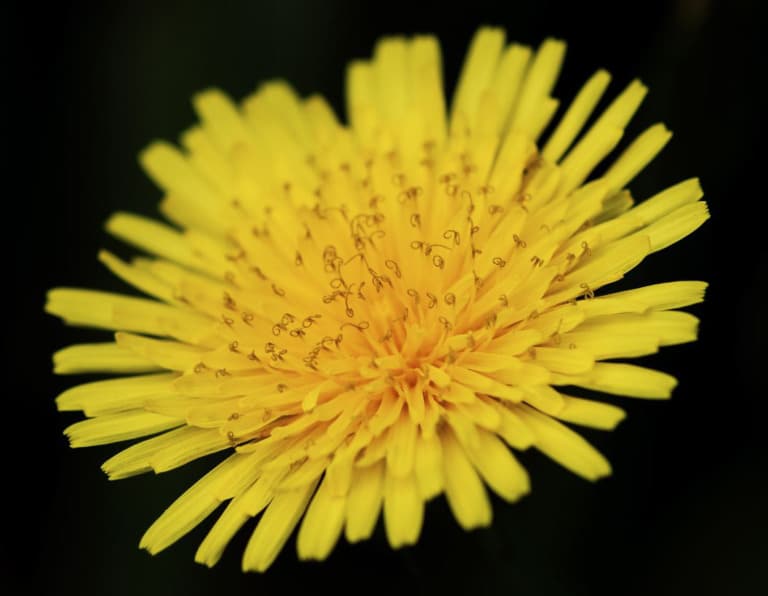 Image copyright James Cox of OneZenPhoto. Click to enlarge.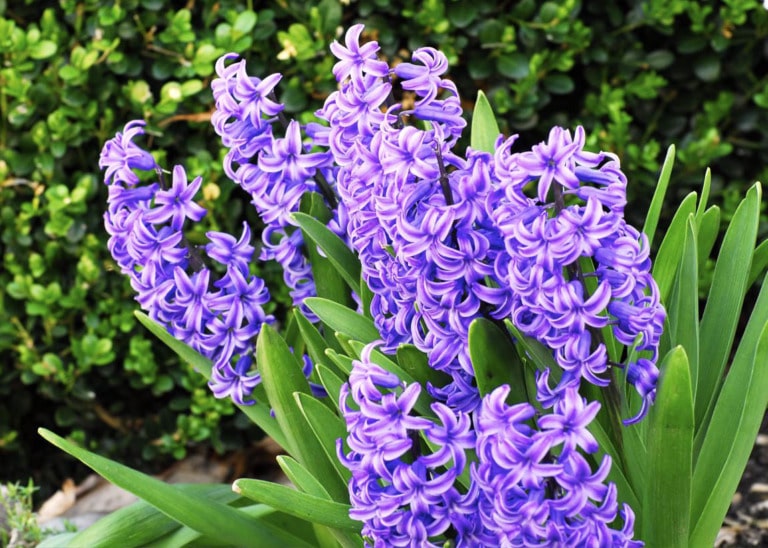 These are hyacinths from my yard. Image copyright James Cox. Click to enlarge.
Elaine Gentry of Stitch Therapy shares photos of the Houston Art Car Parade on her 100th blog post. I love the quilted truck and the tennis ball truck.
Quilter's TV offers quilt programming online. In June, Quilter's TV will begin airing episodes of Eleanor Burns' Quilt In A Day program. And don't miss their new blog.
Barb Lawrence over at The Purse Project is hosting an ongoing purse challenge.
Leave a Lazy Comment
One Response to "Potpourri: A Pretty Weed, A Duct Tape Dress, and A Garden Purse"