Winners Announced for Lazy Angle Ruler and Book Giveaway
Lazies, Last week we hosted a giveaway of our book Lazy and Lovin' It and the Creative Grids Lazy Angle Ruler for two lucky Lazies! I loved reading all of your comments and seeing your excitement about the possibilities this ruler offers. Thank you for joining in on the fun!
I've emailed the winners and am waiting to hear back from them.
I used the random number generator at Random.org to select comments #402 Ramona and #111 Jane from a total of 545 comments.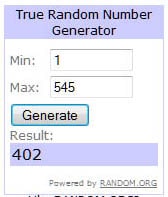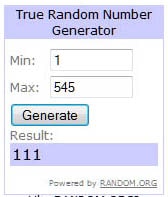 Winning Commenters
#402 Ramona:
I'm a relatively new quilter and building stash of tools. Would love to try this ruler. Thanks so much for the chance to win. Love your bag designs by the way.
#111 Jane:
Friday the 13th is a lucky day. I would love to win the lazy ruler and companion book. There are many stunning quilt possibilities I see from just the cover. Thanks for hosting and your generosity.
Enjoy!
Joan
Leave a Lazy Comment
9 Responses to "Winners Announced for Lazy Angle Ruler and Book Giveaway"