'Sling' bag made with LakeHouse Fabrics
Lazies, one of my favorite bags from my new 'Bold Bags' book with Leisure Arts is the 'Sling' bag.  It's a one strap backpack made with fabric and mock croc.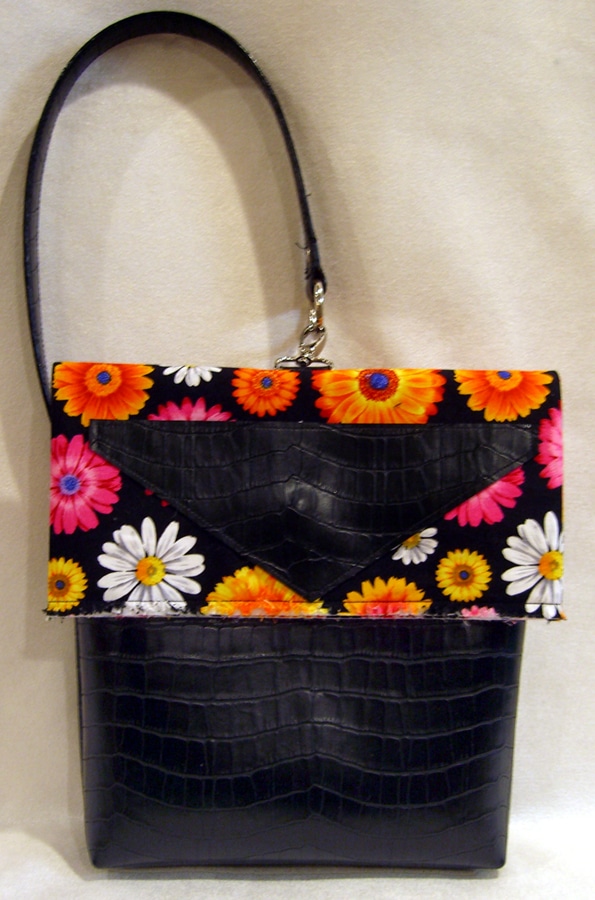 In this sample, I paired a black floral fabric from LakeHouse Fabrics with black mock croc material from Leisure Arts.  I used Decor Bond fusible interfacing to support the fabric.
The sample shown here is made according to the pattern with no alterations.
1/2 yard floral for the cover (includes lining): #06007 Black
You will need all the remaining supplies as listed for the Sling bag in the 'Bold Bags' book from Leisure Arts. http://www.LeisureArts.com Bold Bags, item #4153. Suggested retail is $8.95
Click here for a printable version of this information: Sling Bag Lakehouse information sheet
Enjoy!
Joan
Lazy Girl Designs
[tags]mock crock, backpack pattern, sewing pattern[/tags]
Leave a Lazy Comment
3 Responses to "'Sling' bag made with LakeHouse Fabrics"