November 13th, 2012
Lazies, Sometimes inspiration can be right under your nose…literally. In the movies and on TV, we're led to believe that the safest place to tuck something from time to time is down our shirt. So what better inspiration for a safe purse pocket than the age old wisdom of cleavage.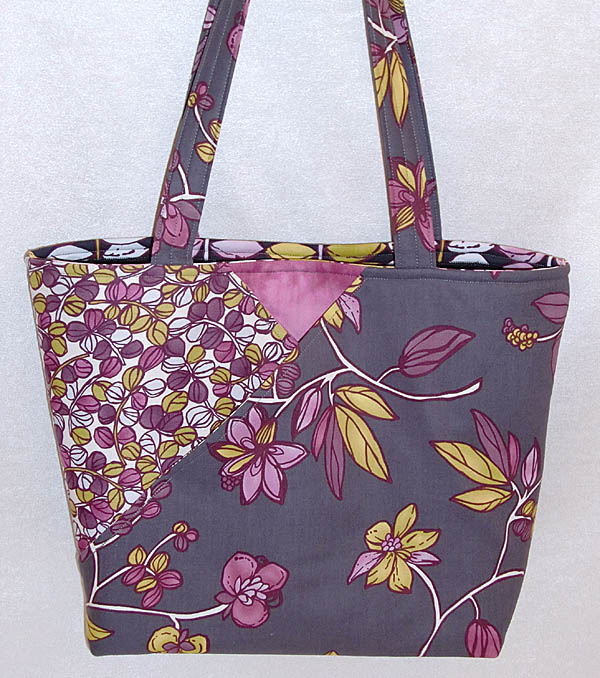 The inspiration for the Candice bag was a favorite blouse with a surplice front, where left and right sides overlap to create a 'V' neck with just the right amount of puffiness and cleavage. Meet Carmen, the prototype for our Candice bag.
This is not a new design and is not a pattern. It's simply a mock-up that led me to Candice.
The floral with the white background is one pocket. The floral with the gray is another pocket. So, we have two front, overlapping pockets, with angled entries, creating a visual centerpiece at the 'neckline'.